Back to school blues will start to kick in soon, and as I sit down to write we are "up North" at the Pony Club Championships with two horses, the weather is beautiful and we can hear the combines rolling in the distance. 
The boys have been working all hours to get the grain stores filled. This year's harvest seemed very 'stop/start'. We started combining and then the machine sat still for more than two weeks when the rain kept on falling. Just when we thought it couldn't rain any more… it did. The yields appear to be good, although I've heard several reports that the quality has been affected by the delay in harvest. Mr Grumpy appeared to be quite chipper after harvest so all must be good.
The bales of straw are now all home, third cut silage is baled and stored and we are getting ready to move into the next phase in the farming cycle.  The drill is being prepped and is nearly ready to go. The cultivator has been busy at work already. Time is of the essence before Fergus departs for the Australian harvest again. This time he will disappear for eight weeks and return just before Christmas. 
The weather has been playing havoc with the calves this year. One day it's rather hot and the next we all have jumpers and coats on. Pneumonia is always an issue in young calves but this year it seems to have been off the scale. Fortunately, we have managed to catch most of the calves early on, but observation is key to getting it under control. 
Calves can recover from pneumonia, a respiratory disease that causes inflammation of the lungs, but it leaves a lasting impact on their lives if left untreated. An infection in pre-weaned calves can reduce milk production by as much as 10% to 15% in adult cattle. Observation, observation, observation…
The wholesale milk price has fallen again, with prices also down for butter, skimmed milk powder and whole milk. Whole milk, which typically accounts for approximately half the volume sold, saw the largest decrease, with a fall of 10.9%, although cheese sales have increased in value. 
This has been a continuing trend for several months now, but the price never seems to decrease in the supermarket. It would appear that the producers are the ones that take the financial penalty. I shall be very interested to read the figures for the supermarket's six monthly profits, which should be published any day. Should we expect another decrease in milk price? Time will tell.
We spent a fantastic weekend at the Edenbridge and Oxted show this year with Monty's sheep. A short weekend away on the proviso that harvest was all finished. It's a lovely farming show with lots for the children to participate in. Such long hours of very hard work go into putting on an agricultural show and they should all be congratulated on such a fine show with true agricultural roots.
This summer has been difficult in many ways, but as always I count myself privileged to have spent such a lovely long summer with the children. I've always taught them to work hard and play hard and they have done that this summer without exception. I shall miss them all terribly when they go back to school, and as ever the dreaded winter will be upon us soon. The evenings are already drawing in and the temperature in the evenings has fallen substantially.
The Met Office says summers in 2060 will reach 40 degrees. The weather tomorrow, however, remains a mystery to them!
Until next time, stay safe.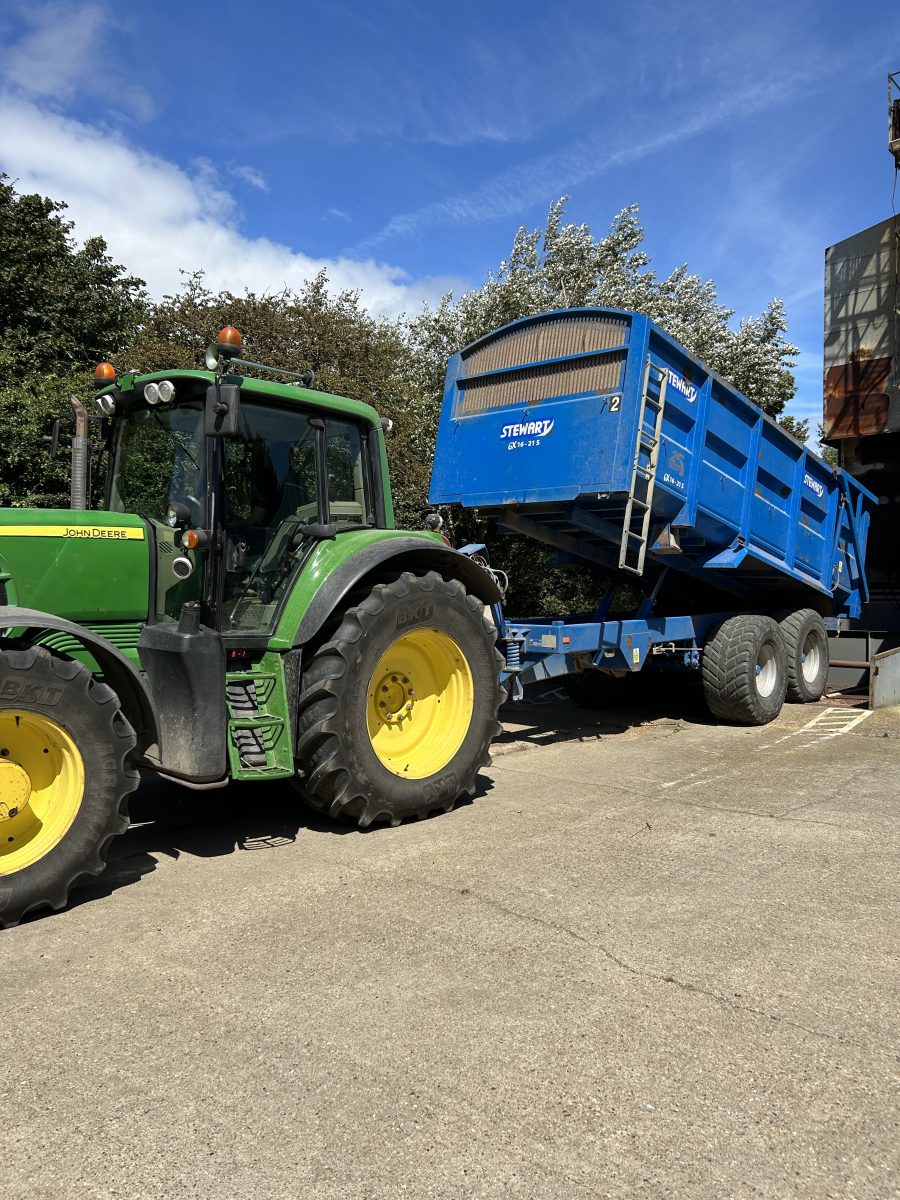 For more like this, sign up for the FREE South East Farmer e-newsletter here and receive all the latest farming news, reviews and insight straight to your inbox.