The Markwick Estate, an outstanding residential and agricultural estate within the Surrey Hills Area of Outstanding Natural Beauty, has come to the market through Savills. 
The estate, available as a whole or in three lots, sits between the villages of Dunsfold and Hambledon, near Godalming, with outstanding far-reaching views of rural Surrey and towards the South Downs National Park. 
Extending to about 483 acres of predominantly farmland, pasture and mature woodland, the estate includes a Grade II listed, 16th century principal house with annexe and traditional barn, an attractive period farmhouse and bungalow and a range of modern farm buildings including a modern grain store, workshop and office. The farm is let on an FBT until September 2027.
The Markwick Estate was owned by the late Peter John Rampton, renowned in the world of narrow-gauge railways for saving a large collection of locomotives and carriages from all over the world. At Gorebridge Green Farm Buildings, included in Lot 2, is a part-disused narrow gauge railway line that was designed to link to the main house at Markwick. Mr Rampton's family owned the successful catalogue sales company Freemans, and lived in the village of Hambledon. 
Mr Rampton bought Burgate Farm, which was adjoining his parent's house in the mid 1960s. Mr Rampton made developments and modernised the pig farm's practices including installing a state-of-the-art piggery with automated feeder. The farm went from strength to strength and grew into an impressive, still thriving, operation. 
In 1968, Mr Rampton bought the adjoining farm, which included a Surrey Hall House, dating from the 16th century. The house had suffered two fires and numerous additions so Mr Rampton partly restored the property with timber from the farm using skills and techniques employed when the property was originally constructed. He managed the restoration over many years and the astonishing level of detail is seen at Markwick House today. 
Chris Spofforth, Savills rural agency team in the South East, said: "This outstanding residential, amenity and agricultural estate is in a highly sought after position partially within the Surrey Hills AONB. The views are undoubtedly some of the finest in southern England.''
The Markwick Estate is being marketed by Savills for a guide price of £8,400,000 for the whole, or in three lots.
For more information, contact Chris Spofforth at Savills on 01732 879 050.
https://search.savills.com/property-detail/gblhralar230039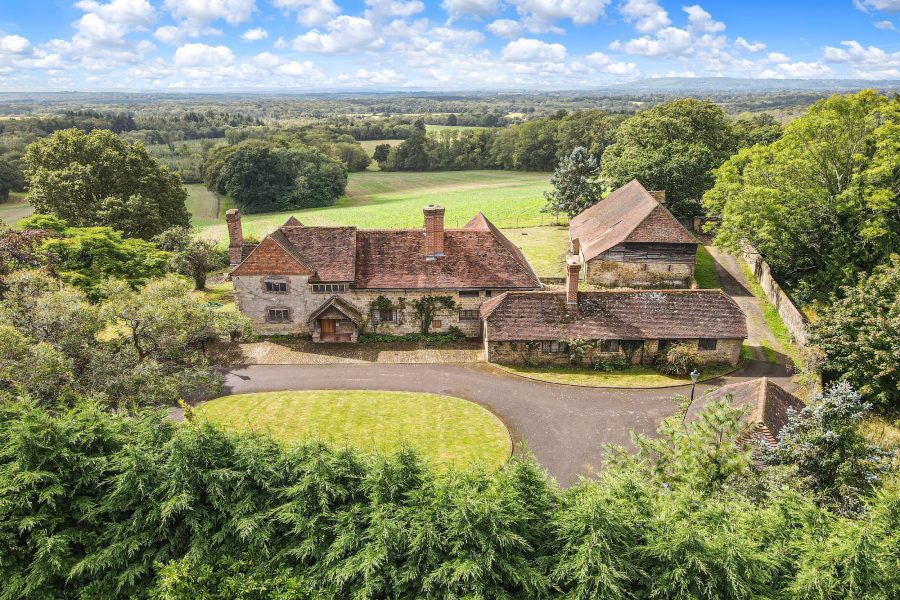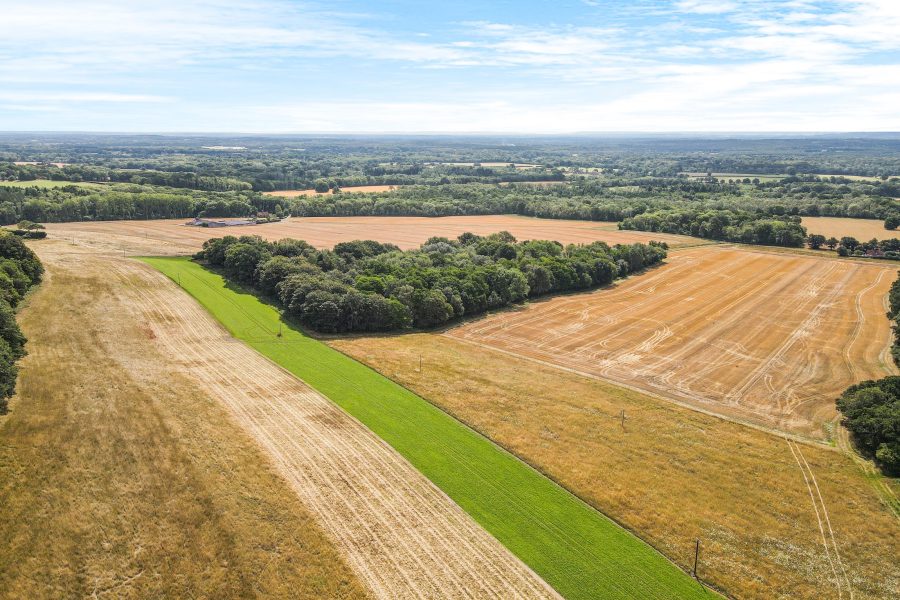 For more like this, sign up for the FREE South East Farmer e-newsletter here and receive all the latest farming news, reviews and insight straight to your inbox.