Plumpton College's exciting new meetings and events facility was launched in fine style to an appreciative audience when the college hosted a far-reaching conference on the future of farming.
The inaugural South East Future of Farming event, entitled Driving Productivity and Profitability in a Sustainable Way, was a fitting choice for a venue which itself represents a bold step into the future for the college.
The striking Agrifood Centre, built by Sunninghill Construction Co Ltd, has been designed as a 'hub' that College Principal and CEO Jeremy Kerswell hopes the agricultural industry will make good use of as it tackles the challenges and grasps the opportunities presented by farming in the 21st century.
On the eve of the opening of the impressive modern building, he described it as "a place where people can come together, share, learn and take away practical solutions for their own businesses".
The inaugural event, sponsored by Virgin Money and the Country Land and Business Association (CLA) was well supported by farmers, landowners and representatives from a broad range of agricultural interests who were keen to hear from an impressive line-up of speakers and join an exciting range of workshops.
Opening the event, Jeremy said the building was part of an £11m investment in the college farm, facilities and infrastructure that represented a "new chapter" and would give Plumpton "an even more pivotal role in the future of agriculture".
Chair Emily Norton stressed that the event was designed to offer practical solutions to farmers looking to move towards 'net zero' and who were facing new expectations from links in the corporate supply chain.
The first speaker, Martin Lines, an arable farmer and contractor and chair of the Nature Friendly Farming Network's UK steering group, delivered a fascinating talk on working with nature while also improving the farm's bottom line.
He said the decline in species meant there had to be a new approach to farming and said the emphasis could no longer be on simply producing as much food as possible. There had to be a balance, he stressed.
His advice to farmers in the audience included using technology to map fields and avoid buying inputs that weren't needed, understanding their own carbon footprint before thinking about selling carbon credits, thinking about direct drilling and planting cover crops and joining forces with other landowners to benefit from biodiversity net gain opportunities.
Susan Twinning, chief land use policy adviser at the CLA, posed the question: "Is farming under threat?", pointing out the impacts of Brexit, the pandemic, policy changes and supply chain issues.
She said that the past 12 months had seen a "welcome repositioning" by DEFRA from a focus purely on environmental issues to one that also recognised the need for food and energy security, in part because of the Russian invasion of Ukraine – but she said the environment remained a major focus.
Although she reminded the audience that under Basic Payments only 25% of farming enterprises would have been profitable without that subsidy, she pointed out that there were now "schemes for everything" before listing the opportunities now coming on line.
"There's not much missing," she said, adding: "But how it's implemented will be the important bit." On that topic, she said lighter touch inspections, faster payments and rolling programmes – "a lot of the things farmers had been asking for" – should help.
Brian Richardson, a former Nuffield Scholar who joined Virgin Money in 2018 as UK head of agriculture, also highlighted the challenges facing farmers, from supermarkets squeezing prices to keep the cost of living down for their customers to the loss of Basic Payments, policy changes and interest rates.
On a more optimistic note, though, he moved on to highlight the opportunities of making better use of data, robotics, changing consumer tastes and the grants available for helping the country move towards 'net zero'.
He also said that a carbon audit was "a great investment" for farmers as they needed to know their own baseline to take advantage of future carbon trading schemes. "I am positive about the future because farming can adapt, but it's all going to look different," he concluded.
As an example of what is possible, the final speaker, Hugh Lowe Farms director Amelia McLean, was a superb choice. The fifth generation, family-run soft fruit business grows 5,000 tonnes of strawberries and 1,000 tonnes of cane fruits a year using polytunnels and peat-free substrate.
Amelia explained that Hugh Lowe Farms was making positive progress towards being net zero by 2035 and focused on reducing carbon emissions. She admitted to being "obsessed with data" and explained how the business made full use of technology and robotics and relied on genetics and a carefully controlled environment to enhance efficiency.
On the polytunnel technology, she pointed out: "When it rained in the summer, we had our strawberries under cover faster than Wimbledon covered centre court."
Following the fascinating talks – and before an equally impressive buffet – delegates chose from a number of interesting workshops delivered by representatives from Nonington Farms, Plumpton College, Harper Adams University and Loddington Farm.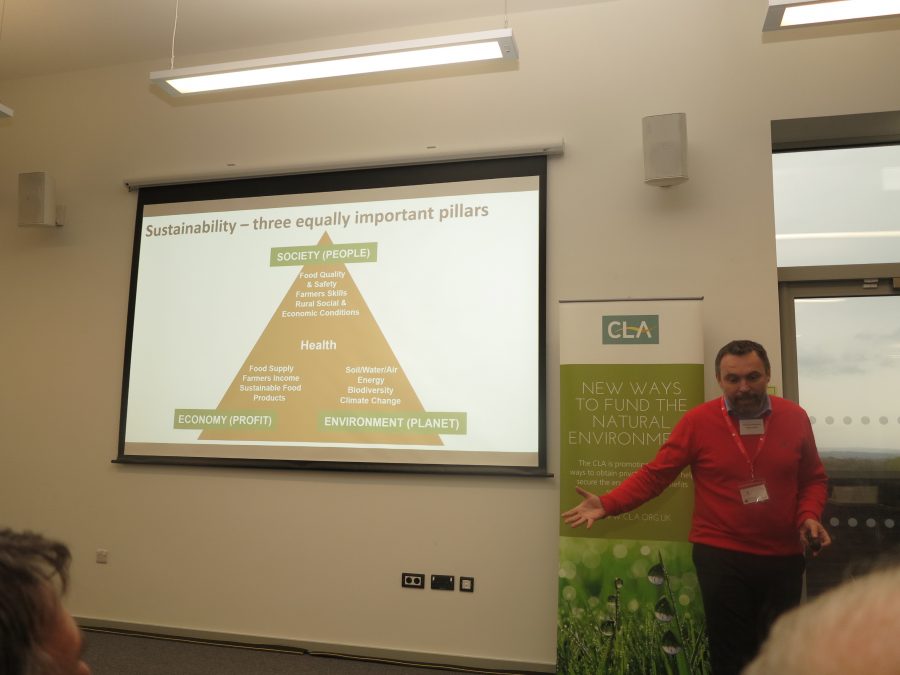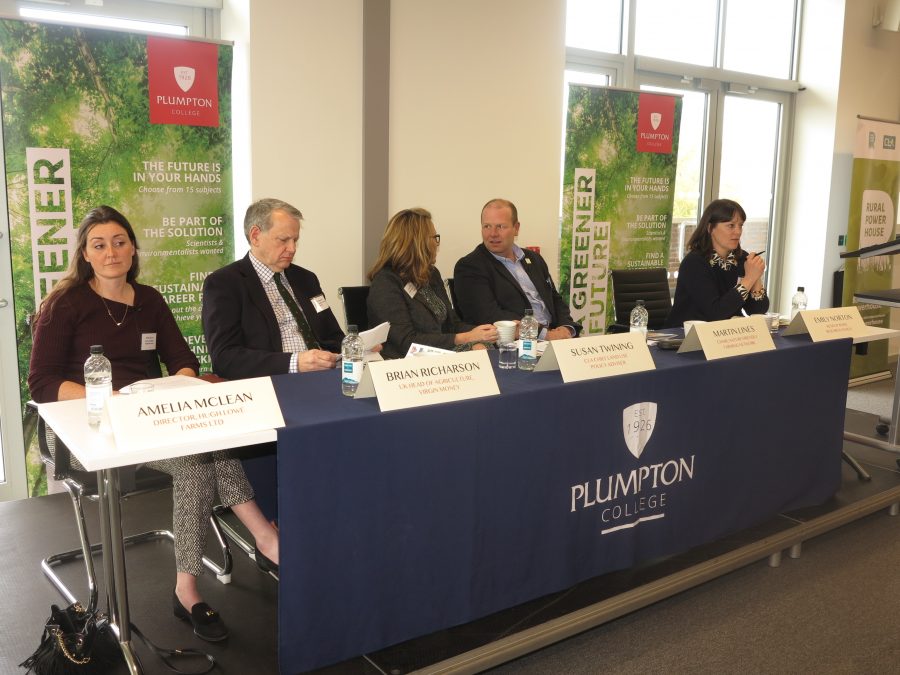 For more like this, sign up for the FREE South East Farmer e-newsletter here and receive all the latest farming news, reviews and insight straight to your inbox.